Sell Your House in Montgomery Today!
We give fair cash offers for your home! Give us a call today or fill out one of the forms on our website!
About
RHED Key Properties
RHED Key Properties is the area's premier real estate solutions company, and since our inception, we have been helping homeowners along with improving communities in Montegomery, Alabama.
Through our extensive knowledge of the business, network of resources, and years of expertise, we are able to assist homeowners with a wide variety of real estate problems. We pride ourselves on our reputation for working one-on-one with each customer to handle their individual situations at RHED Key Properties.
Montgomery is the capital city of the U.S. state of Alabama and the county seat of Montgomery County. Named for Richard Montgomery, it stands beside the Alabama River, on the coastal Plain of the Gulf of Mexico. In the 2010 Census, Montgomery's population was 205,764. According to the US estimated census of 2019, it is the third most populous city in Alabama, after Birmingham and Huntsville, and is the 118th most populous in the United States. The Montgomery Metropolitan Statistical Area's population in 2010 was estimated at 374,536; it is the fourth largest in the state and 136th among United States metropolitan areas.
The city was incorporated in 1819 as a merger of two towns situated along the Alabama River.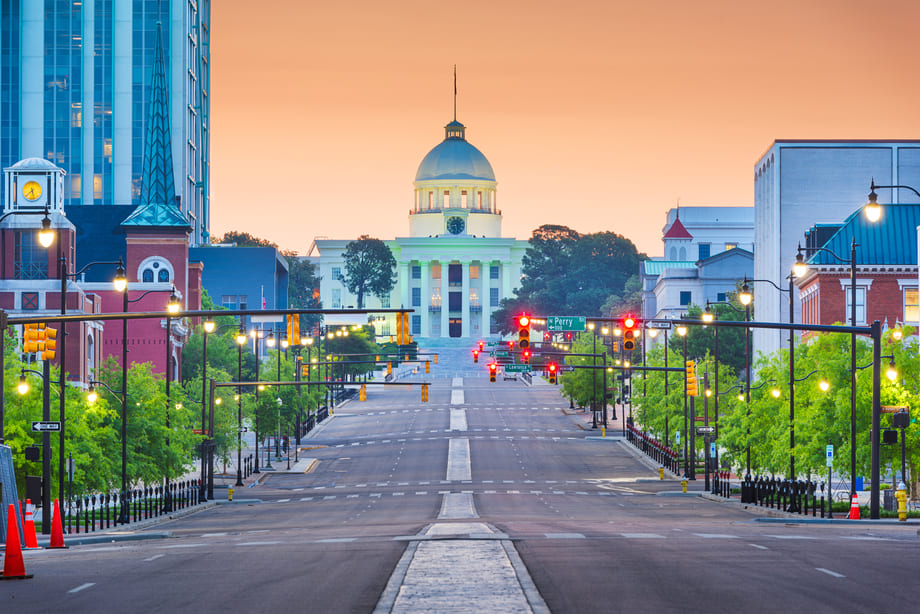 Divorce
Houses that are going through a divorce and the owner needs to sell immediately.
Bankruptcy
Houses that the owner is going through bankruptcy and need to sell.
No Equity
Houses that have no equity and the owner is looking to sell for a fair price.
Retirement
Houses. that the owner has recently retired and is looking to sell their house
Liquidation
Houses that the owner is going through liquidation and has to sell their house.
Title Issues
Houses where the owner signed a bad title and wants to sell because of payments.
"My wife and I recently went through a divorce and we wanted to sell our house. RHED Key Properties was able to help us by buying our house for a FAIR price that we couldn't refuse."
"My house was badly damaged due to a recent flash flood. Unable to afford the payments, I gave RHED Key Properties a call to see if they could help. They were able to buy my house quickly! "
"I was tired of finding a real estate agent to list my house. I gave RHED Key Properties a call to see how much my house was worth. They were able to buy my house without me paying any fees! "
We Are A House Buying Experts
Sell Your House In Montgomery Today With RHED Key Properties
Fill out a form or give us a call! We have experts waiting to process your information and give you an IMMEDIATE cash offer. Don't miss this opportunity to get the most money for your house! We are the premiere real estate solutions company in the area helping homeowners and improving communities.