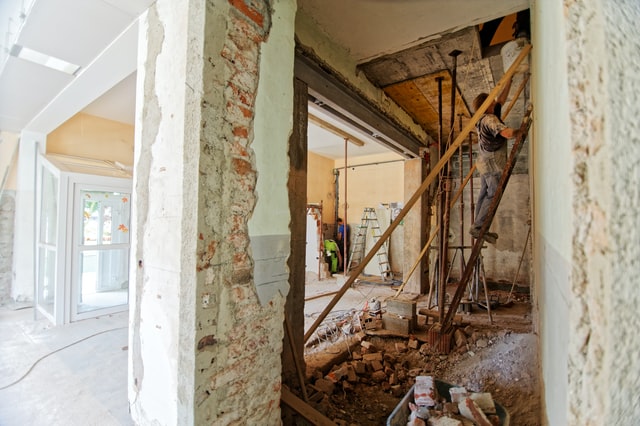 Daily in life, we make choices. What to eat, what to wear, what job to take, what meetings to attend, etc. Life seems to present a continuous choice-making list. As an Alabama homeowner willing to sell your house, you also need to make a choice. You could sell your property as-is or have a renovation before your house sale. As with making other decisions, having the essential facts will help you make the best decision for your home. This article highlights the advantages of renovating your property before selling in Alabama.
5 Advantages of Renovating Your property Before Selling in Alabama
1. Removes Buyer Objection
In the real estate market, buyers constantly seek reasons not to purchase a home. These reasons include mold, water damage, damaged tiles, faulty appliances, cracked walls, etc. Renovating your home fixes most of these problems. Additionally, it removes the possible basis of objections. 
2. Increases Home Value
Why do property investors purchase old homes, renovate them and sell? For value. Every homeowner aims to make as much money as possible selling their property. A renovated home can be sold fast to make a generous profit. The same cannot be said for an outdated home sold without renovation.
3. Appeal to More Buyers
Renovating your home will raise its curb appeal. Consequently, it makes your house appealing to more buyers. Renovating your home helps project your house to a large buyer pool. This is because buyers are generally more likely to purchase a home that saves cost in the long run. From the buyer's perspective, purchasing a renovated home is better than buying a rundown house.
4. Gives Your Home a Competitive Advantage
More buyers are likely to find your home attractive when it's renovated. Hence, you will get more offers. Also, you have a higher chance of selling your home quickly. A renovated home will stand out better to a potential buyer than those without renovation.
5. Depersonalizes Your Home
Having a renovation helps your house appear new. This helps your potential buyer visualize themselves living in the home. With renovations, your potential buyers are more likely to perceive the house as theirs rather than viewing it as yours. This is great for hastening up the decision-making process.
What Home Renovations Should Be Done?
When renovating your home, you should consider improvements that will greatly increase your home value. Your goal should be to invest in renovations that'll yield the greatest return. This could include:
Repainting your home's interior
Improving your landscape
Boosting your home's exterior
Low-investment kitchen remodels
Upgrading bathrooms
Fixing flooring issues
Improving energy efficiency
Alternative to Renovation
Renovations are excellent but they come at a cost. Therefore, to sell at a great price without incurring additional costs on repairs and renovation, sell your house, Alabama to Rhed key properties. We buy houses, Alabama as-is. So you need not invest in home renovations before selling your house.
As an Alabama homeowner ready to sell your house, renovation is an effective tool to increase your property value. However, there is a need to be careful not to overinvest. Invest in renovations that will give you the highest returns.