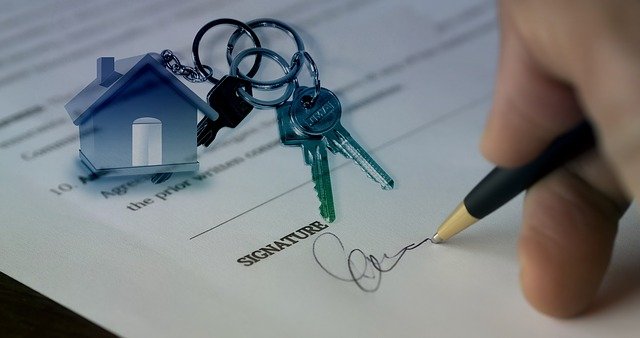 Top 5 Reasons To Sell Your House In Montgomery! Progress is often marked by change. If you're wondering whether or not now is the perfect time to sell your house in Montgomery and take the giant stride forward, here is a friendly guide from Rhed key. It pinpoints the top 5 reasons to sell your home in Montgomery, Alabama and why selling your house in Montgomery is the next right step. 
Top 5 Reasons to Sell Your House in Montgomery, Alabama
Homeowners sell their homes for a wide range of reasons. These reasons may vary from home-related issues to financial or even relationship-related reasons. There's virtually an unlimited list of possible reasons for migration hence home sales in Alabama. We discuss here the top 5 reasons to sell your house in Montgomery, AL.
1. Home is too small
Increased family size is a prevalent factor that results in relocation hence home sales. If your current home is starting to seem relatively too small for you and your family, it might be time to sell this beautiful abode and move on to a larger space.
Perhaps you were newly-weds when you moved into the neighborhood. Now, you have two kids who can't seem to have enough play space without bothering you or bumping in now and then in your workspace. It's time to move! It's high time you said, "I'm ready to sell my house, Montgomery."
2. Change In Neighborhood
Isn't change the only fundamental constant in life? Perhaps your neighborhood has transformed in a manner you find rather unattractive. Once quiet, now bustling. Once safe, currently unsafe, or maybe your favorite nature scene is now a grocery store. Again, another indicator that it's time to sell your house.
3. New Job or Transfer
Aw, yes the new job transfer. Are you now spending what feels like forever commuting from your home to your place of work and back? That might be a call to check your home location and readjust. While this is no factor if you work remotely, it might be a significant reason for house sales if you need to be at your workplace physically daily.
4. New Challenge
If you enjoy setting up homes, refurbishing, and modeling, and you've done all of that time and time again in your home. So much so that the house is all set and nothing else needs to be changed. Frustration or discontent might begin to set in for lack of what to do in the home. If this describes your situation, it might be time to sell your home and become a homeowner of a new abode-one where you can put your remodeling hands to work.
5. Personal Reasons
None of the reasons above applies, but do you still want to sell your home regardless? That is normal. These are only a few reasons to sell your home in Montgomery. Personal reasons such as closeness to family, educational purposes, change in family conditions are also reasons to sell your house in Alabama.
Conclusion
Ready to sell my house Alabama! You're either in for a fun and rewarding experience or a stressful and time-consuming journey. What makes the difference? An Reliable Real Estate Solution Company.